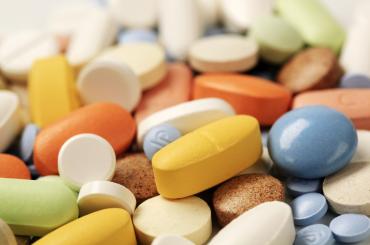 Drugs
Our experts in this field regularly advise on all manner of drug-related issues of both legal (such as prescription medicines and alcohol) and controlled substances (such as cocaine, heroin or the newer drugs covered by recent legislation changes including the Psychoactive Substances Act). We can check experts' findings and opinions, carry out drug testing or retesting, determine purities, identify cutting agents, look at issues of contamination, compare drugs and their packaging materials and review drug trace evidence on, for example, bank notes, mobile phones or clothing. The findings can be put into context against intelligence data and published literature. Our experts are forensic scientists who can identify or confirm drug samples by microscopic examination or chemical analysis as appropriate.
Opinion can be provided on patterns of drug use, on valuation of drugs appropriate to the case circumstances, including those for Proceeds of Crime Act 2002 (POCA) applications or in Prisons, and on the interpretation of drug-related text messages.
For cannabis cultivation cases, we can assess the viability and suitability of the set-up, abstraction of electricity, the level of sophistication and the potential plant yields. For synthetic drug production cases, we can assess the suitability of materials and equipment seized, comment possible routes of manufacture and assess drug yields. We can also provide advice on the interpretation of various drug-related legislation.
If you are a CrimeLine subscriber, you will find our Cannabis Cultivation podcast HERE. and one on CDB Oil and Products HERE.
Toxicology
Illicit drug use is often at issue in prisons, family courts or employment disciplinary proceedings. Our experts can provide blood, urine and hair analysis to assess drug use, for example amphetamine, spice, diamorphine, benzodiazepines or MDMA.
We have extensive experience and expertise of dealing with offences under the Road Traffic Act 1988 including all types of 'drug drive' offences under Section 4 and Section 5. In Section 4 prosecutions, there are no defined legal limits for drugs intake and it is important to understand that drugs or their metabolites can persist in the body for longer than they cause impairment. We consider toxicology results, stated usage habits and witness statements to form an opinion as to whether an individual is likely to have been unfit to drive. We can also consider the effects of exposure to alcohol, medications, solvents and chemicals.
In Section 5 prosecutions, statutory limits for 17 proscribed and commonly abused prescribed drugs have been introduced meaning degree of impairment is no longer the direct issue; indeed the statutory limits are set at levels below those which would be expected to cause impairment. It is a concern, therefore, that we have found that courts may conflate a particular level of drug, vis-a-vis the statutory limit with impairment. We can prepare a short letter to address this. Furthermore, if the test results produced by the prosecution are unexpected, we can arrange testing of 'B' samples using our nominated and quality assured testing laboratories.
If you are a CrimeLine subscriber, you will find our Drug Driving podcast HERE.